Don't have an account yet? You can create one here.


M37 OPERATORS MANUAL

To see the complete 150 page manual website members can go to the downloads section of this website in the M37 file.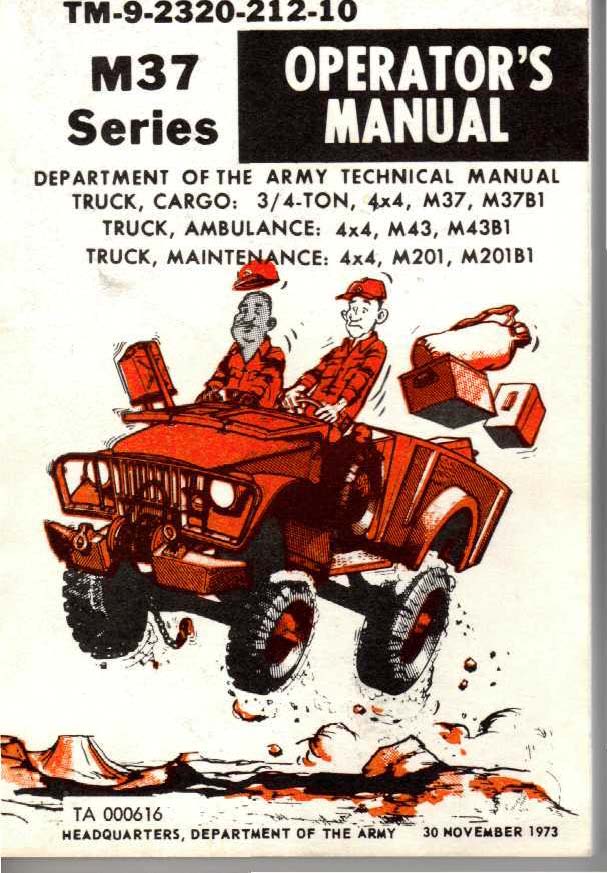 Military Vehicle Wiring numbers

Want to know what wire number 11 goes to on your military vehicle?

This is the complete numbering system for all Army vehicles from tanks to jeeps to 2 1/2 tons.

Click on the READ MORE below to see the complete article.

You can also view this article in a larger format for easier reading and many more tech articles on our DOWNLOADS section as a member of our site.

I hope this helps you in your restoration.

Ryan Miller and Wes Knettle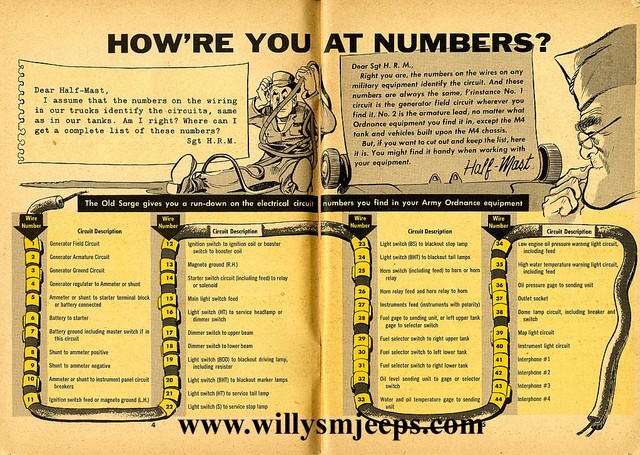 ltsaile writes:




When you bought your military vehicles you probably remember having to do this chore. Cleaning out the garage, that is. Making room for what's to come! Some things are easy to throw...
Posted by Ryan on Thursday, November 23 @ 10:49:32 UTC (10295 reads)
(Read More... | 2084 bytes more | 1 comment | Score: 2.83)

ChuckW writes: BATTERY MAINTENANCE


Like a lot of HMV owners' I don't drive my vehicles as much as I would like. In fact, my M38 rarely comes out of the garage except for vehicle rallies. For the last few years, I have been plagued by battery acid corrosion damage to the battery boxes in my M38, especially the cowl box.